How to ensure a safe winter for your seasonal staff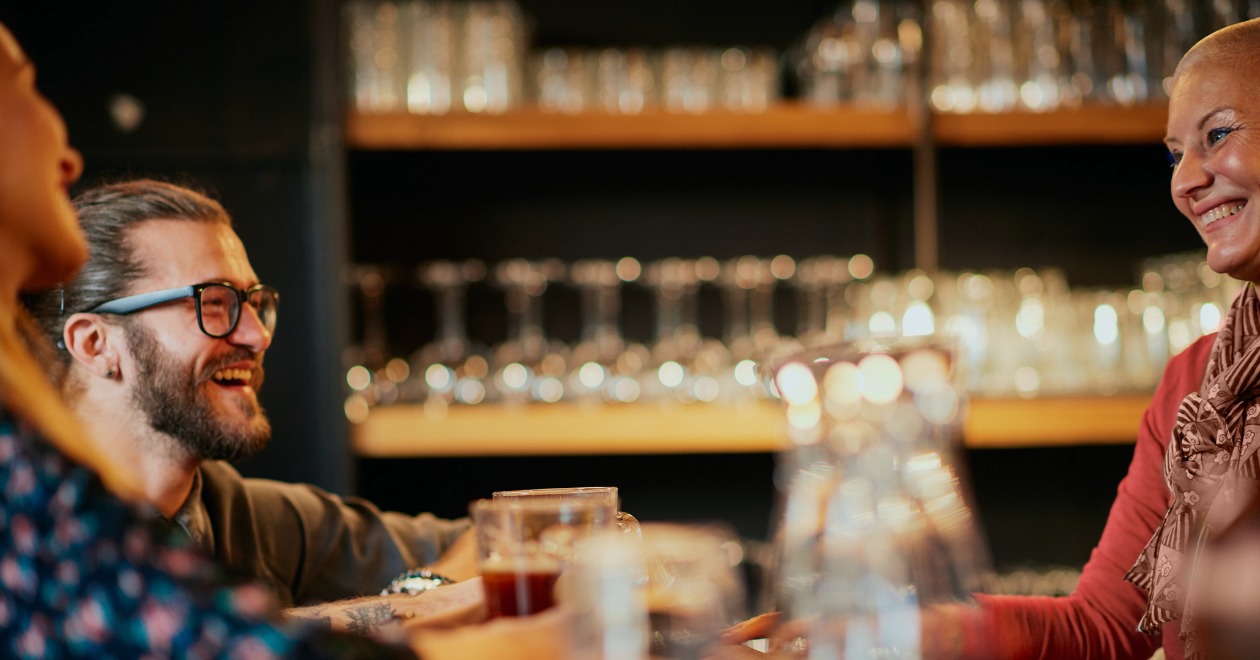 The festive season is a busy time of year for hospitality, and with the FIFA World Cup 2022 also taking place in the run-up, businesses can expect higher levels of activity than usual.
While the influx of customers keen to celebrate Christmas and international sport could make this period a rewarding one for the hospitality industry, ongoing staff shortages could also make it a challenging one.
Hiring seasonal staff has become a necessary practice of hospitality businesses looking for appropriate cover during a busy festive period, but with the additional trade expected, the pressure will be on to hire enough staff to ensure they are well-prepared in time. Although this is not an impossible task, once staff have been hired there must be sufficient work done to ensure they are fully and correctly trained.
Whether temporary support is made up of new applicants or those returning from other employment or education, for many reasons, it's critical that seasonal workers receive the same investment when it comes to onboarding, and complete the necessary training before starting their first shift.
While it can be deemed less worthwhile investing in temporary employees and regarded as a time‑consuming task, when it comes to health and safety there is no room for negligence or corner‑cutting. Under the Management of Health and Safety at Work Regulations 1999 employers are required by law to protect their employees, and others, from harm.
The provision of necessary health and safety training is therefore much more than a nicety, it's an obligation. As an employer, you have a legal responsibility to provide adequate training that contributes towards safer operations. The Health and Safety at Work Act 1974, for example, requires you to provide information, instruction, training and supervision as is necessary to ensure, so far as is reasonably practicable, the health and safety of your employees.
Aside from the legalities, ensuring that every employee – temporary or permanent – is aware of how to keep themselves, their colleagues and customers safe when under your roof, is the best way to protect them and your business.
While not permanent members of staff, seasonal staff are still ambassadors for your business when working, so they must be performing professionally and safely during this busy season for hospitality. At a time when competition is fierce and every penny is important, training can ensure nothing flies under the radar and staff do not make any mistakes that could end up costing you and your business.
Thankfully, health and safety training through CIEH is accessible and available on-demand, so employers can offer it quickly and easily to their temporary staff members this festive football season and beyond. Drawing on nearly 140 years of professional experience, our online training courses in food safety, including allergen awareness; health and safety and workplace safety, have been curated by subject‑matter experts, so operators can feel confident that staff have the most relevant information to hand.
CIEH also offers in-house training, and content can be made bespoke or tailored to meet specific organisational needs if required. In-house training enables you to incorporate new practices earlier, standardise training across teams and prepare for any emerging issues.
Our training experts can work with you to tailor training programmes to your unique requirements.
With safety training delivered, hospitality operators will feel more confident about providing World (Cup) class service right into the new year.