President's Challenge: seven-month update and democracy in action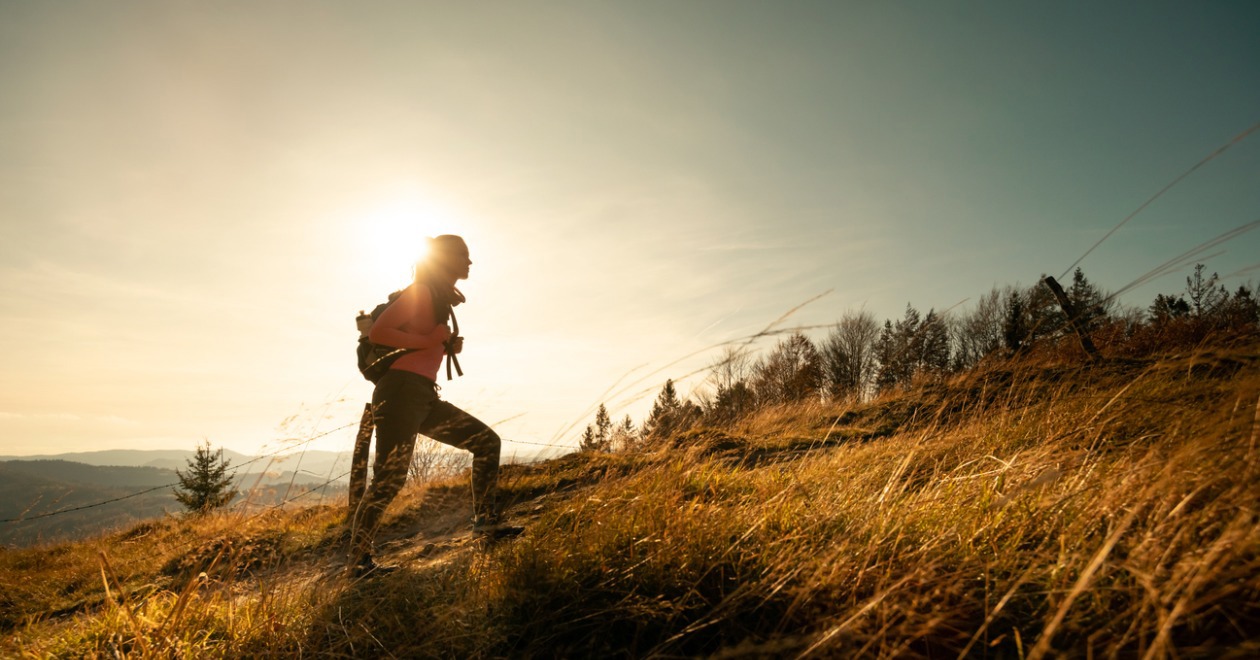 It's seven months since the second CIEH President's Challenge started, and as good a time as any for an update on progress and a teaser for the next.
The Wales Coast Path, the current challenge, at 870 miles is longer than the first, the South West Coast Path being 'only' 630 miles, although it's worth saying that the climbing on the real South West Coast Path is significant. Completing it you would have climbed the equivalent of reaching the top of Everest six times, which makes me grateful it was a virtual challenge.
Notwithstanding the added distance the participants on the Wales Coast Path Challenge are coming home in numbers. 21 have finished to date and well over half the rest are over halfway and on track to finish. If I had a fiver for everyone that told me they had miles to upload, the Trussell Trust would be sleeping easier in their beds, so I suspect that quite a number of people are nearer the end than their place on the leader board suggests.
To quote the old cliché it's not the winning that matters, it's the taking part, and it's very much the case with these challenges. Every time a participant completes a 20% segment of the walk End to End plants a tree and every time someone passes halfway, they donate a meal to a charity that feeds someone in need. My calculations suggest that just based on finishers we have planted 105 trees and donated 21 meals; if you add in the rest of the participants, myself included still out there clocking miles we have planted well over 200 trees and donated nearly 60 meals. We have also raised over £1,700 for the Trussell Trust, and it's fair to say that their work is hugely important in the current climate. Huge thanks to Tracey Bettaney who raised an extra £420 for the Trussell Trust by asking for donations instead of gifts for her birthday, a very generous and much appreciated gesture.
So much for the now, what about the future? As you may know I have agreed to continue in the post of President for a third and final year next year. That being the case I'm now getting the third President's Challenge ducks in a row. I ran a poll on the CIEH President's Challenge Facebook group page, open to participants and supporters alike, asking whether there was an appetite for an individual challenge or a team one. It seems that individuals will win the day based on polling at the time of writing. The next question to be answered is which charity to support? We have supported Water for Kids and the Trussell Trust, a food charity, so the choices are a charity dealing with housing and homelessness issues, one dealing with disaster relief and one dealing with environmental and pollution issues. Once I know what the preferred subject area is, I will put up a final poll offering choices of specific charity to be supported.
What about the route? I'm still working on that. A team challenge would have allowed for much longer distances with all of the team adding their miles. An individual one has to be achievable in 12 months which is necessarily shorter, where shorter is a relative word! And for all of you who told me you don't walk, you cycle, and that if the challenge included cycling as an option you would be all over it – great news – it will. Polish up your weird shoes that make a clippy noise when you walk, you too can join in and help raise money for which ever charity we decide to support.
It would be great if the last CIEH President's Challenge could be the biggest and best supported. Our colleagues in the New Zealand Association of Environmental Health and going to be joining us, along with colleagues in the USA and in Europe, it would be nice to go out on a high. The challenge will start on 1 January 2023 so there is time to gather your friends, family, workmates, teammates and random bystanders and encourage them to sign up. Put walking boots or trainers on your Christmas list. Plan your routes. Join the Facebook group. Tell the dog that all its dreams of walks are coming true. It's going to be great.
Back to the ongoing challenge. Well done to the finishers to date. Keep going the rest of us – if you have miles to post please do – every 20% matters as does getting past 50%. If you aren't taking part, but would like to support those who are, from the comfort of your armchair, please consider donating to the Trussell Trust via our donation page. We and the Trussell Trust would be very grateful for your support.