Campaigning for a breath of fresh air
Good air quality is a basic determinant of health. And in some areas of the UK, over 800 Air Quality Management Areas exist where pollutant levels exceed UK legislative standards and, some of these standards are set at twice the World Health Organisation's (WHO) acceptable levels.
That's why we're campaigning for better air quality for all.
Why is it so important?
Evidence shows that that poor air quality contributes to illnesses such as cancer, stroke, asthma and heart disease, and there are strong associations with chronic conditions such as obesity, dementia and diabetes. These chronic conditions are on the rise in the UK, and it's the most vulnerable in our society – such as children and the elderly – that are at the most risk.
The Department of Health's Committee on the Medical Aspects of Air Pollution has reported that long-term exposure to poor air quality currently causes as many as 40,000 additional deaths per year – a figure that we find unacceptable. And with air quality having the highest impact on lower socio-economic groups, we believe that air quality is a matter of social justice.
What do we want to see?
Governmental commitment to improving air quality across the board
A new Clean Air Act that is fit for the future and which creates a comprehensive framework for delivering improvements
National campaigns to encourage active and sustainable transport such as walking and cycling
A new air quality strategy from DEFRA that recognises that air quality is a national issue and not just a problem for urban areas
National standards for new houses to ensure the provision of electric vehicle charging points and ultra-low NOx emission boilers
Tackling air quality to be at the forefront of the agenda for national and local authorities.
We're campaigning for change
We support
We are supporting environmental health professionals and the contribution they make to improving air quality – both those who work directly in air quality control, and those who work with them.
We collaborate
We collaborate with partners all over the UK, including Public Health England and their equivalents in Wales and Northern Ireland.
We campaign
We are lobbying for ring fenced funding for local authorities to tackle air quality and to ensure that at least equivalent standards to EU limit values are embodied in UK legislation post-Brexit.
We take our expertise to the government, and highlight outdated or ineffective legislation and guidance. We seek to influence the priorities of local authorities to ensure that good air quality is at the forefront of their role.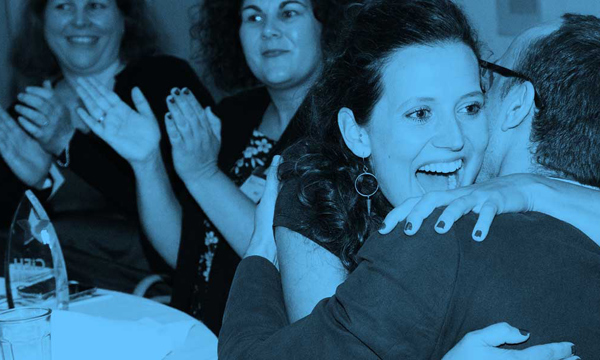 CIEH Excellence Awards
The CIEH Excellence Awards is the premier international awards scheme for recognising and celebrating excellence and achievement in environmental health.
Find out more
Top