Cosmetics campaign continues to gain momentum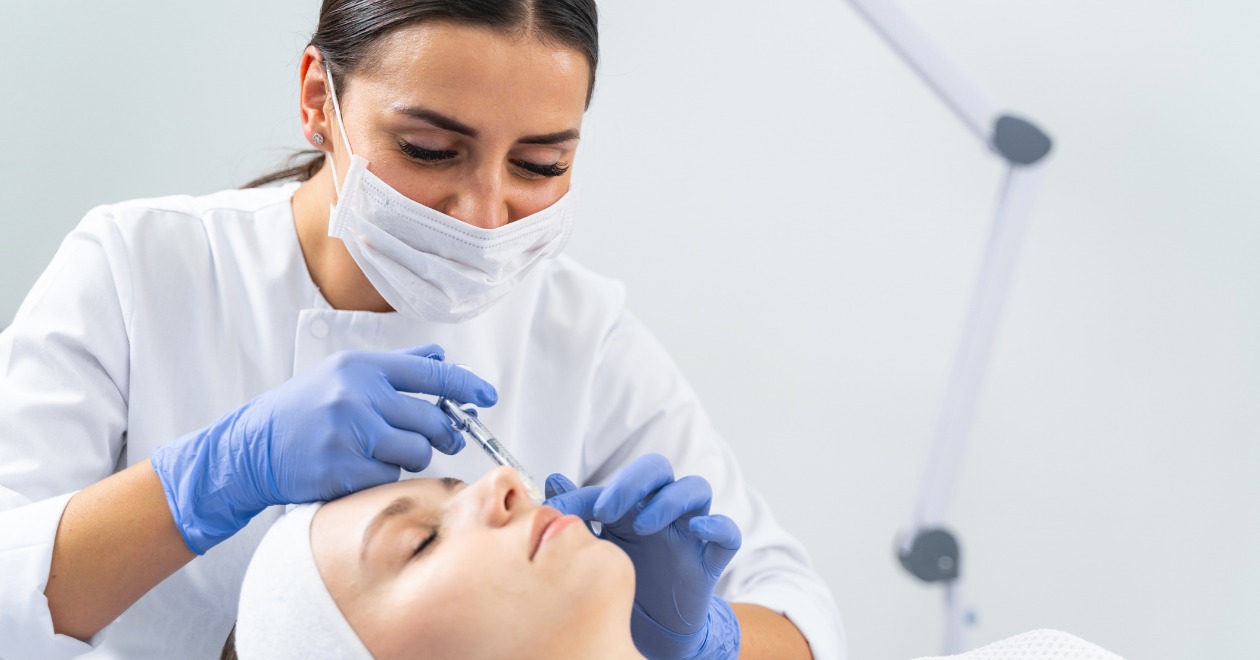 These treatments include common beauty treatments offered on the high street and can cause serious harm to clients if not carried out correctly and in a safe environment. Critically, there is currently no consistent system of regulation in England and no nationally-set training and qualification requirements for all treatments.
Last summer we formed a coalition of public health organisations dedicated to campaigning on this important issue. Working tirelessly alongside:
Royal Society for Public Health (RSPH)
Institute of Licensing (IoL)
Joint Council for Cosmetic Practitioners (JCCP)
UK Public Health Network (UKPHN)
Faculty of Public Health (FPH)
Save Face
We have been engaging key stakeholders at all levels of government to put this issue on their agenda and to build support.
Having identified the Health and Care Bill as the ideal legislative vehicle to achieve our campaign's aims we worked with Sarah Clover, a barrister at Kings Chambers, to draft an amendment to the Bill which would effectively enable the Secretary of State for Health and Social Care to introduce a licensing scheme for all non-surgical aesthetic procedures in England.
As a result of our cross-party parliamentary engagement, we were then able to join with Caroline Nokes MP and table this amendment as the Bill made its way through the Commons. Although our amendment was debated at Committee Stage and Report Stage in the Commons, it was not ultimately adopted by the UK Government. However, it was signed by 20 MPs from political parties across the House, showcasing the breadth of support we have been cultivating.

Since Caroline Nokes MP's amendment was first tabled in early September, support for it has grown considerably. As well as public health organisations, the APPG on Beauty, Aesthetics and Wellbeing, the Beauty Industry Group, Tattooing and Piercing Industry Union and the Mental Health Foundation have now also joined this campaign.
There is now wide-reaching cross-industry consensus that a licensing scheme would bring benefits in terms of raising standards, levelling the playing field for practitioners and protecting consumers in this sector.
Having seen our lobbying strategy gain significant traction, we decided to continue our campaign when the Bill reached the House of Lords to ensure that an updated version of our amendment was once again tabled and that it continues to be supported on a cross-party basis.
Following a plethora of meetings, phone calls, and "off the record" conversations, we have been able to support the re-tabling of the amendment and for it's four lead sponsors to be Baroness Merron (Labour), ex-Health Secretary Lord Lansley (Conservative Party), Baroness Brinton (Liberal Democrats), and a Crossbench peer in the form of our very own Vice President, Baroness Finlay. A strong and high-profile group of cross-party peers.
The amendment is due to be debated at the Bill's Committee Stage in the Lords in the coming weeks and, having already received some tantalisingly positive noises from within government, we will be ramping up our engagement programme to drum up as much noise as possible.