March update from the Board of Trustees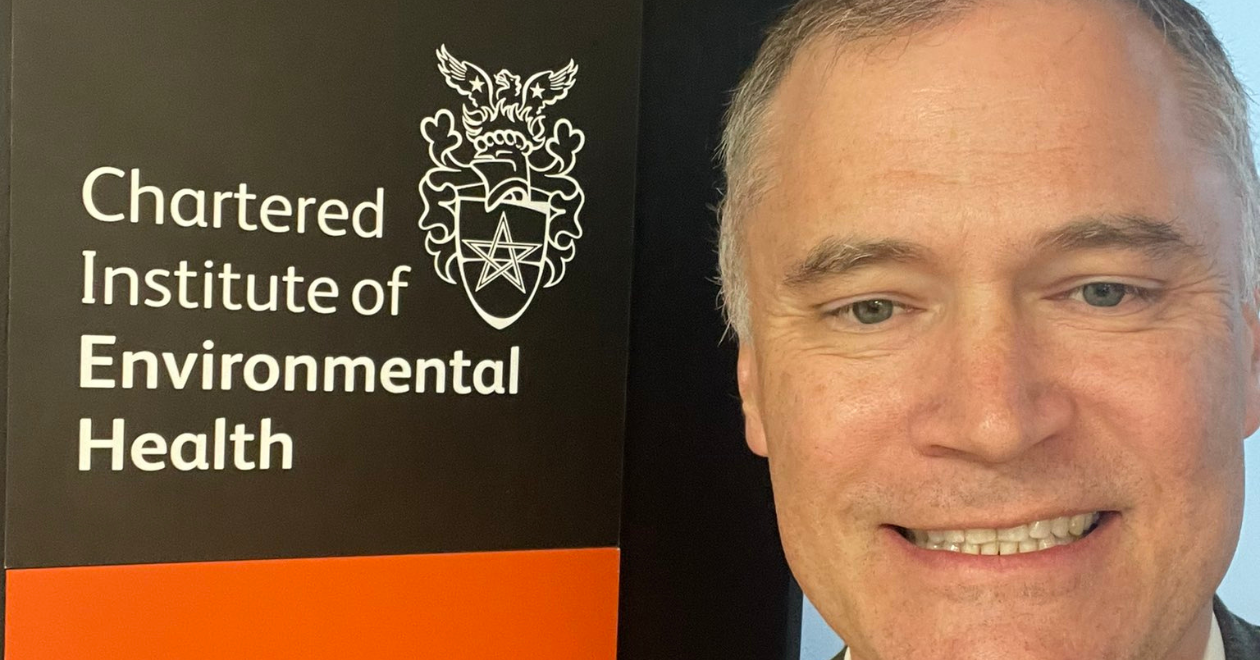 The Board of Trustees held its third online meeting of 2023 on 6 March. I want to thank many members of CIEH who have responded to my prior request to engage via email, and below, I have summarised some of the questions I've received and the responses I've offered.
During our Board meeting, we heard from David Newsum, who is championing our effort to review our governance, which will flow into our Board strategy day this summer. We heard an excellent update from the Membership, Learning and the Profession Advisory Group, and we received an important update from our Chief Executive on financial performance and the status of the search for an Executive Director of Environmental Health. As usual, our President has been busy representing the organisation and the profession. Our next regularly scheduled meeting of the Board of Trustees is 22 March, and if you have items you wish for the Board to consider, I do encourage you to contact me via email at [email protected].
As I mentioned in my opening, I want to summarise for you some of the common questions I've been receiving via email, and to provide answers that may be helpful for members in the run up to the 23 March Special Meeting.
For example, a number of emails inquired as to the composition of the current Board of Trustees, which you can find online. Stephanie and Vanessa work in local authority. Julie, Sterling, Jonathan, Roisin, and David are widely known environmental health professionals, who have worked for many years in the profession and served in various roles in the organisation. I myself am not an EHO because I teach and practice environmental health in the United States (i.e., similar knowledge base, and different local regulations). Thus, depending upon how you count noses, either seven or eight (if you include me) Trustees are EHPs. Madhu, Saravana, and Kirpal bring important financial wisdom to the Board. Clearly, CIEH is governed by a supermajority of experts in environmental health (and by the way, in 2023 we are looking to elect three additional members of CIEH to join the Board, and we are looking for applications to serve in the role of President).
Other emails inquired as to the financial status of CIEH. For those who are interested in facts and figures, the annual reports and reviews may be found online. From these, it is important to note that the pension liability, which relates to the historical size of the CIEH staff, has been a significant concern for some time. Because of hard work by the management and the Board, I am pleased to note that the pension liability is zero. In other words, the legacy that hung over CIEH has been finally and permanently resolved. As you would expect, confidentiality during negotiations of significant financial matters can create delays in being able to share details. Management has plans to celebrate this success as part of the Annual General Meeting in 2023.
Other themes that have emerged from emails, and the responses that I've shared from our existing Blog posts include:
a better understanding of how members share their voices as part of CIEH – see Your voice is our voice: four ways you can engage with CIEH and the opportunity to join our policy advisory panels
the opportunity to network with other members, locally and across geographies and sectors – see Coffee catch ups and more
an urgent need for members to see environmental health as central to the operation of CIEH – see details of our reorganisation creating the Executive Director of Environmental Health, and details of our approach to devolved policy and external affairs
The Board continues to be hard at work delivering on the responsibilities of the Royal Charter, including, "… to promote for the public benefit the theory and science of environmental health in all its aspects and the dissemination of knowledge about environmental health." I encourage the membership to review our governance documents. The Board collectively, Trustees individually, and the individual members of CIEH each have an obligation to know and follow the rules of the organisation.
I continue to be impressed by the passion of those who are members of CIEH. Collectively, we have an awesome responsibility to the public and our profession. Please do reach out to me if I can be of service in any way. I'm here to listen, and learn, and assist at [email protected].
Respectfully,
Dan